In September, I was appointed to the Maryland Youth Advisory Council by the Speaker of the House, Michael Busch! Today was the third meeting and

,

so far, serving on the council has been such an incredible experience

!
The council consists of about 30 high school and college students. It was established by the state legislature to ensure that Maryland youth have a voice in the public policies and programs that affect ou

r future.

It's an amazin

g

opportunity for me because I often see problems in my school and community and am frustrated w

hen

there

'

s little I can do. This

council allows me to actually effect meaningful change in such a direct way. For instance, today's meeting was in the Governor's Reception R

oom in Annapolis and

we got to discuss with Governor Ma

rtin

O'Malley himsel

f

! We talked to him a

bout affordable post-secondary education

and the quality of education in Maryland.

It was

exciting

to be able to make suggestions directly to the governor

.
During our break, O'Malley gave us a pers

onal tour of

his office and let us take pictures! Because he's awesom

e

! And that's how I got the

best

picture in the world. That's right. I'm sitting at

the governor's desk!!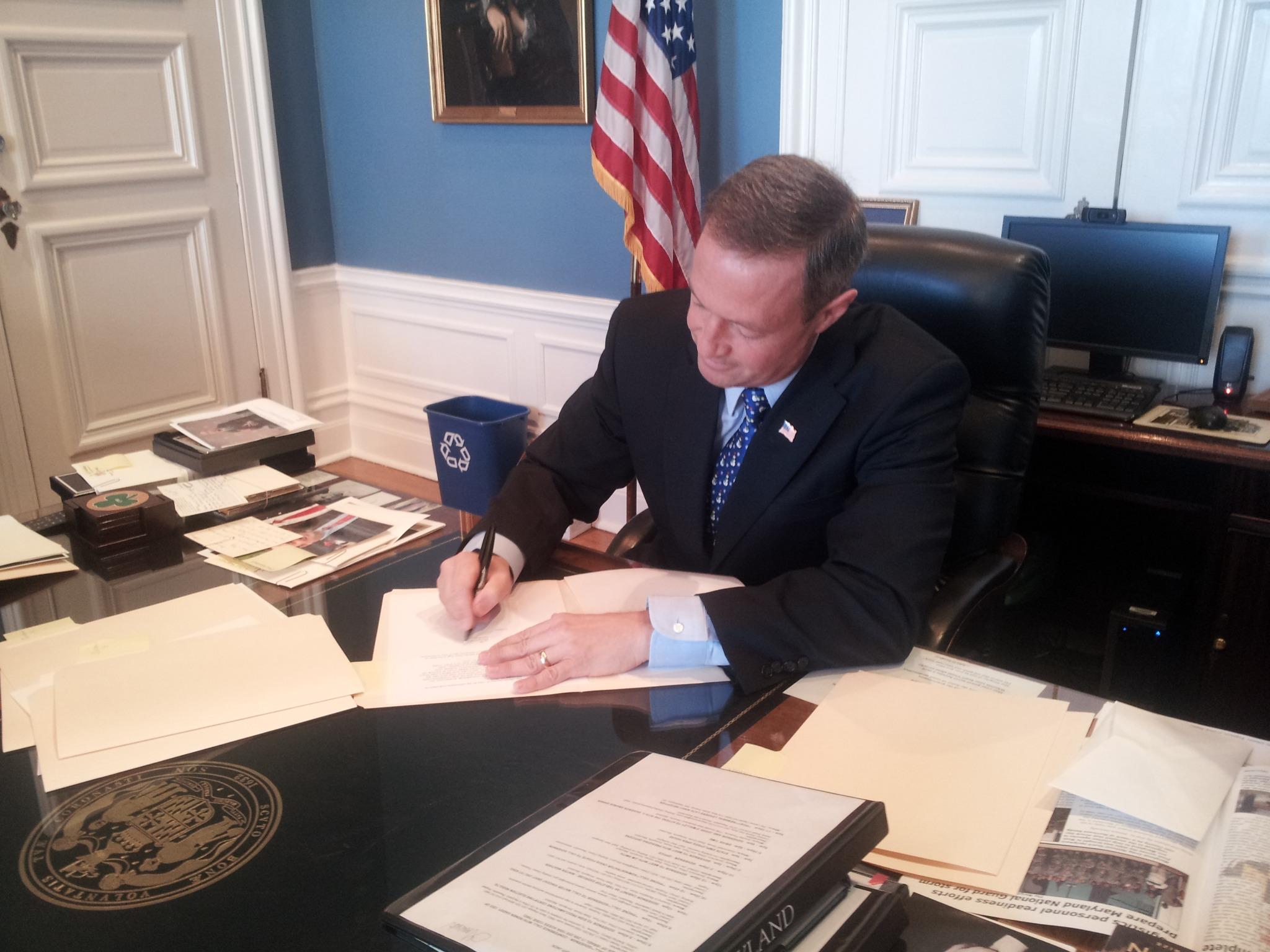 (http://t.co/v2Kd0OTR)
Just casu

ally lounging in the Governor's Reception Room...
... and taking pictures in the reflection of his name plate.
One of my favorite aspects to being part of the council is that everyone is so passionate about the issues in their areas. It's interesting to hear perspectives from all across the state. We've been discussing issues from every member's constituency and today we officially chose technology in schools as our legislative priority.
Can't wait for the next meeting!